My new Camcorder and a visit with Santa December 4, 2008
Posted by emuleman in Family.
Tags: Camcorder, Christmas, Family, holiday, Mall, personal, Santa, Train
trackback
I was lucky enough to get an early Christmas present of something I desperately needed, which was a new camcorder.  I wrote in a previous post that you can see here, about my old camcorder that suddenly stopped working.  I was very disappointed because I do enjoy filming Kyle, and want to remember these memories years from now when we are both older.  I wish that this technology would have been around as I was growing up, it would have been fun to watch early videos of myself as a child.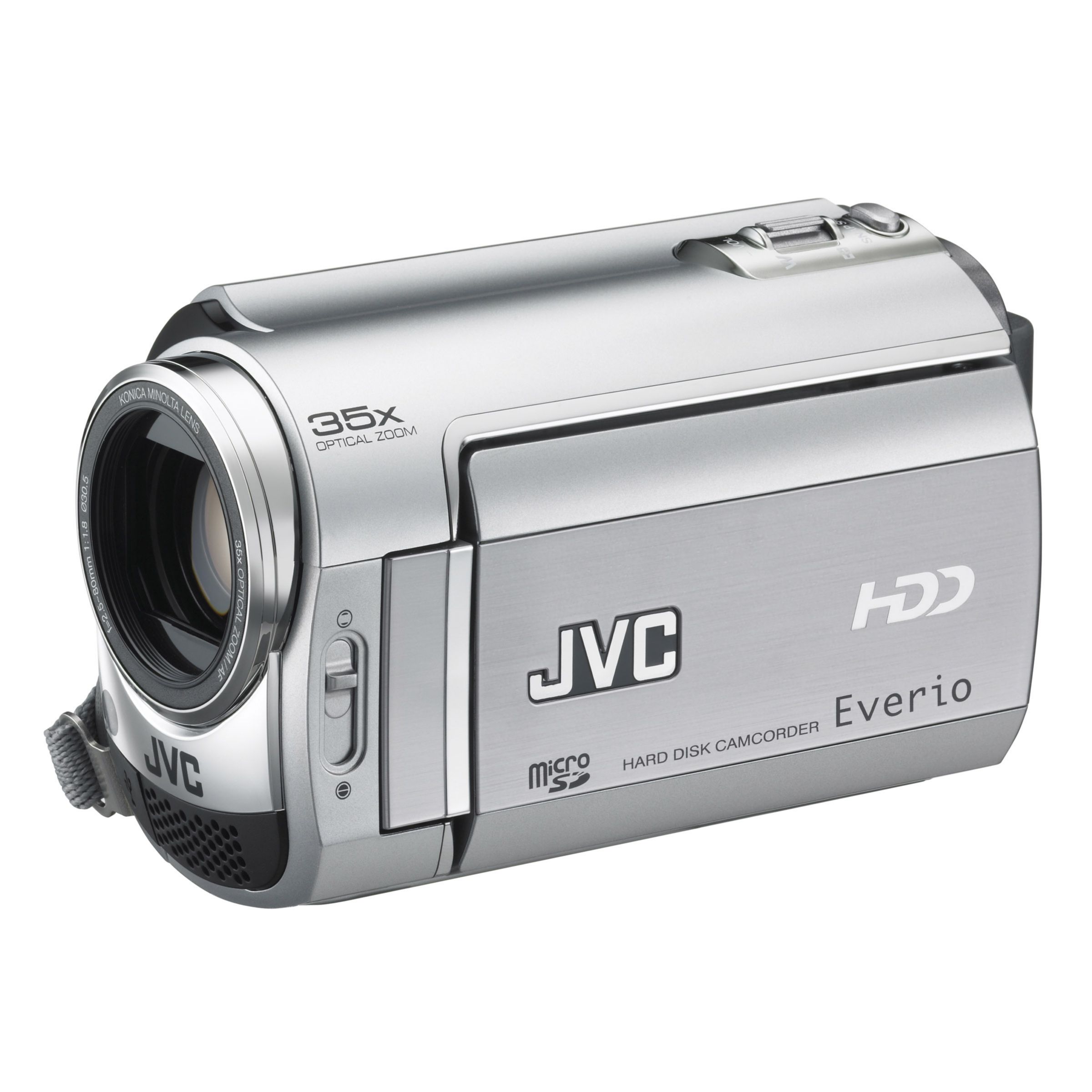 My new camcorder is a JVC Everio with a 30 GB hard drive.  No more tapes.  I still find it hard to believe how tiny this thing is.  It is barely bigger than my hand, and weights around one pound and it takes very good videos.  I have already began filming today when Monica and I and Kyle went to the mall.
This was the first time that Kyle met Santa, and he didn't seem that excited, as you will see for yourself.  He did however have fun on the carousel and the train ride that they also had at the mall. Monica had to hold Kyle while he was on the carousel, and he seemed to love it!
Next we went over to the train ride that they had for children.  We were a bit concerned because this train was very small, and parents were not allowed to go on this small train.  At first we said that Kyle was just to small, almost 11 months old now.  We didn't believe that he could go by himself on a train ride, and he would become scared and cry.  We were discussing this when we met a lady with her small daughter who seemed to take a liking to Kyle.  She said she would be happy to sit with Kyle on the train, and make sure he would be alright.  We have yet to see Kyle become frightened by anything, so we decided to let him go on the train.  The lady operating the train said if Kyle began to cry she would stop the train so we could get him off.
The following video was all from today at the mall with my new camera.  It is my longest video yet, almost 10 minutes, but I wanted to make sure the new camera was working properly.  Hope you enjoy watching it.
Click here to watch the video.  Make sure you click on the watch in high quality in the lower right of the screen, or else it will not look very good.